Prayer at Home
Here you will find resources for RE and Prayer at home.
This page is updated to provide you with meaningful resources and services that run alongside our liturgical year.
Come, immerse yourself and your loved ones in the presence of God. We are a community, God's family, gather with us now....
Vocations
At home you could think about your own vocation. What does God call you to do?
Praise through song
Mrs Davies created a virtual hymn practice. See below
Pray together with Year 4 during our Harvest Festival Liturgy
Thank you for helping us raise so much food to help those in need!
Food Bank and Harvest Thanks Giving to God
We are collecting for the Stoke food bank and our very own school food bank. This is so important for so many people, especially right now. Saying prayers at home for all of the incredible people that make this happen would be wonderful. Also keep in your prayers those who rely on this very important service. God bless.
Follow the link below to watch a video all about the Stoke Food Bank
Advent services and Liturgies
Links and videos to services and liturgies created by our very own children can be accessed below. Lead by our children, you will experience prayer as a community. They are wonderful for moments to reflect with God and look toward the future.
Year 4 'Awake, Awake' Advent Service
Year 3 'Prepare!' Liturgy for the Start of Advent
Values and Virtues Lenten Liturgy- Fully narrated and includes hymns and reflective questions.
Our whole school shared in a vocational liturgy based on our Values and Virtues of Attentive and Discerning. Gather, listen, sing vocational hymns and consider charity in this Lenten time of almsgiving, fasting and prayer.
Click on the liturgy image below to download the fully narrated liturgy to share with your family.
Holy Week - Stations of the Cross MAC Reflection
Please play the video below to watch the Station of the Cross reflection created by children from St Augustine's as well as the other schools within our MAC - All Saints Catholic Collegiate.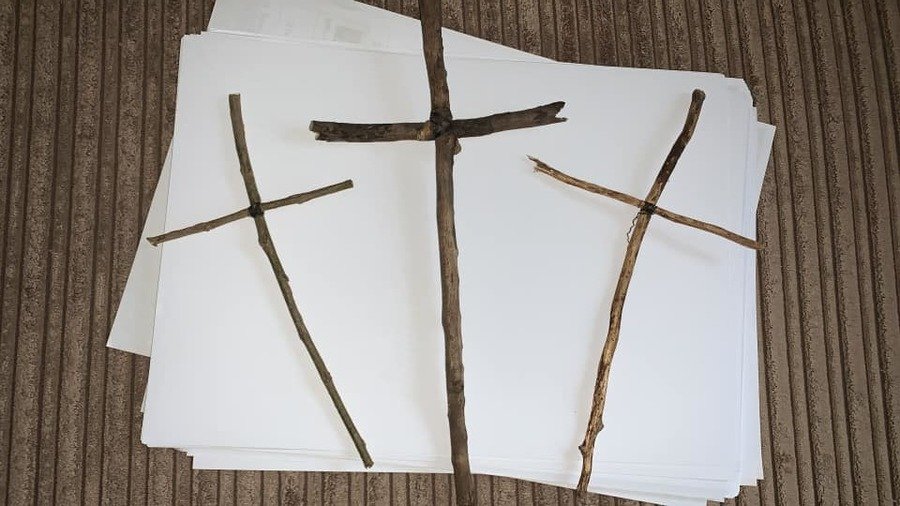 One of our families gathered some natural materials to make crosses from their garden to reflect upon the great Sacrifice of our Lord.
Holy Week - KS2 Stations of the Cross - St Augustine's Reflection
Click the image below to download a version of our own school stations of the cross reflection. You can click start on the PowerPoint and it will play all the way through.
Ash Wednesday Liturgy - Narrated and includes Ash Wednesday Hymn 'Return to God'
This Liturgy was delivered live to all Classes in the week leading up to Half term.
Be ready for the beginning of Lent by sharing in this Liturgy with your Family.
Click on the image to download.
A Video for our Community
This video was shared with local Care Homes and our Parish Community. It spread some wonderful cheer for those who could not go to see Christmas singing this year. We know this year has been different, but we continue to work 'as the hands of Christ' to serve our community.
Year 1 and 2 'Everybody Loves a Baby'
Press the image below to watch a special message from Archbishop Bernard as we continue to think about Advent and also get ready for the birth of baby Jesus on Christmas Day. God bless to you all!
'Learn the actions to Be Still for the Presence of the Lord.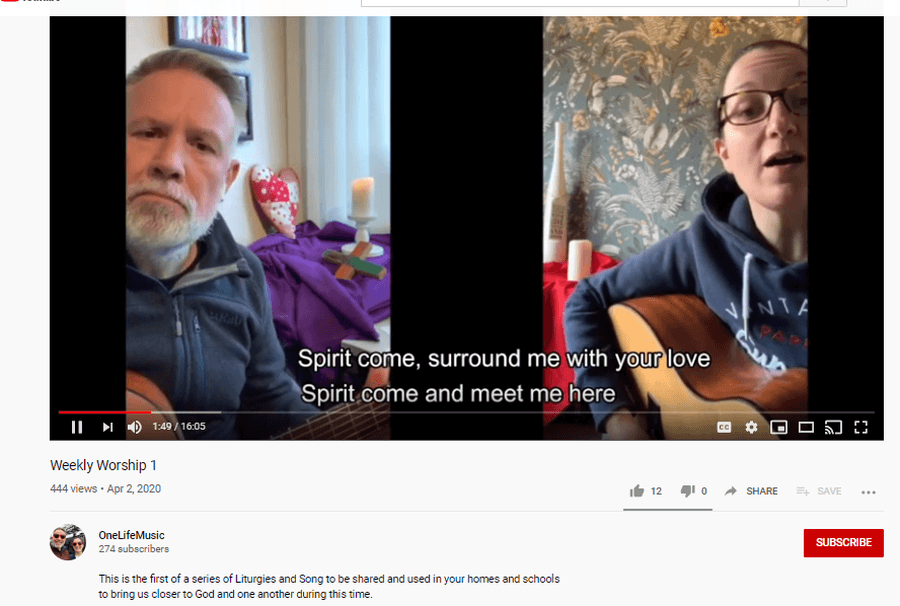 Ten:Ten Sunday Family Liturgies and Daily Prayers
This incredible resource is updated each week to give new liturgies and prayers!
Ten Ten is offering all schools the opportunity to access FREE prayer resources for the home.
Resources include:
Sunday Liturgy for Families - an opportunity for families to lead their own Sunday liturgy following the order of the Mass, leading to 'Spiritual Communion'.
Daily Prayers for Home - daily prayers rooted in the Sunday Gospel for families to pray together.
Click here to access Ten:Ten Sunday Liturgy for Families.