Prayer at Home
Below you will find links to support prayer and RE at home.
You will also find engaging ways to learn RE and a wide range of resources that children will enjoy.
Jesus has risen!
May is the month of Mary.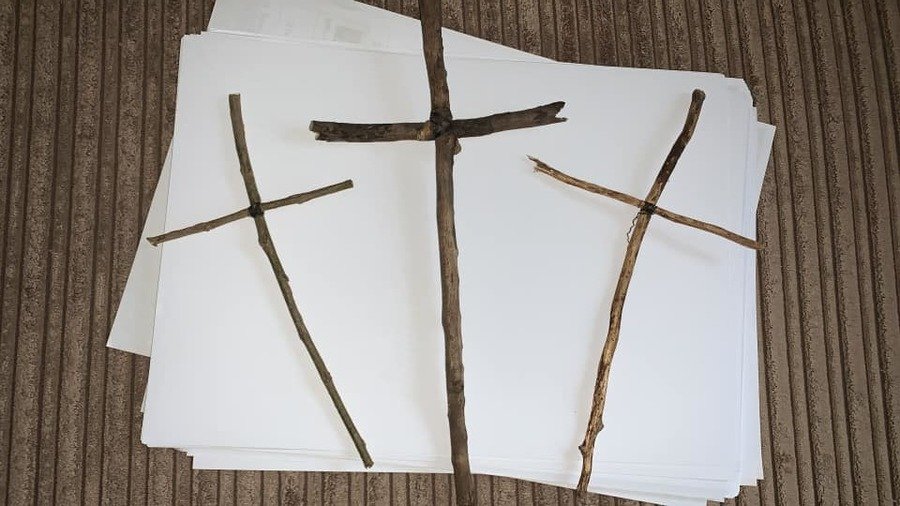 Ideas from Home
We have had our adventure through Holy Week and Jesus is risen!
One of our families gathered some natural materials to make crosses from their garden. Beautiful!
Good Shepherd Sunday/World Day of Prayer for Vocations: Sunday 3 May 2020
The Vocations Team have prepared some resources which can be used at home. The resources below offer a spiritual and educational look at vocations which can be used by the entire family on this special day of prayer.
Pope Francis asks us on this Vocations Sunday – and always - to continue to promote vocations. This means encouraging people to be like our Mother Mary: to gratefully discover God's call in their lives, to find courage to say "yes" to God, to overcome all fatigue through faith in Christ, and to make of their lives a song of praise for God – for their brothers and sisters, and for the whole world. May our Mother Mary accompany us and pray for us.
Here are some images showing the resources. Please press the link below the image to download each file.
Praise through song
Our very own Mrs Davies has created a virtual hymn practice. See below
Teachers at another school in our Diocesan family have produced a beautiful signed version of 'Be Still for the Presence of the Lord. See below.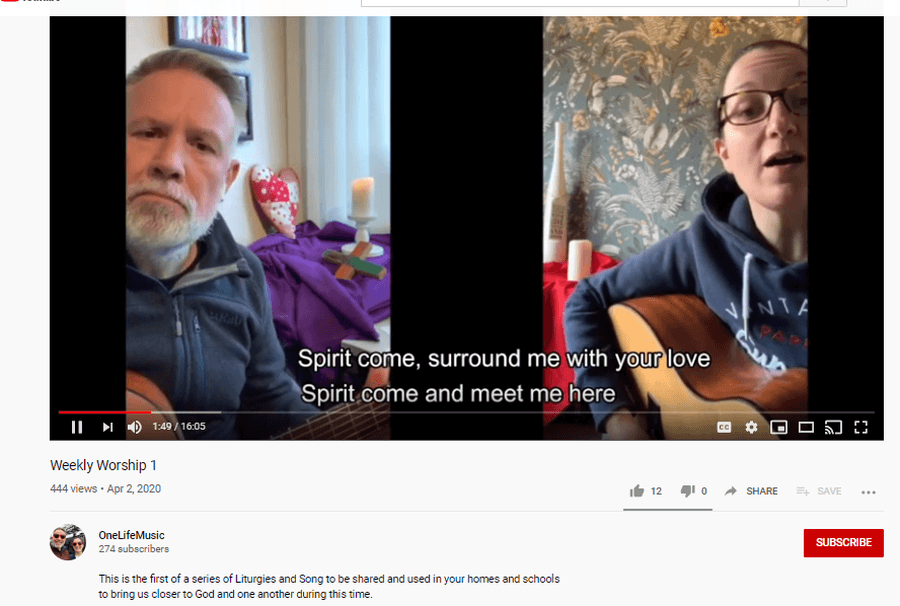 Ten:Ten Sunday Family Liturgies and Daily Prayers
This incredible resource is updated each week to give new liturgies and prayers!
In this unprecedented time of church and school closures, Ten Ten is offering all schools the opportunity to access FREE prayer resources for the home.
Resources include:
Sunday Liturgy for Families - an opportunity for families to lead their own Sunday liturgy following the order of the Mass, leading to 'Spiritual Communion'.
Daily Prayers for Home - daily prayers rooted in the Sunday Gospel for families to pray together.
Click here to access Ten:Ten Sunday Liturgy for Families.
Click here to access Ten:Ten Daily Prayers for Home.