Year 5 Class Work
Please have a look at these page regularly to look at the work that the children have been completing. We have been busy.
Our visit from the Canal & River Trust.
Today, Year 5 had a visit from the Canal and River Trust. Steve and Phil, the excellent volunteers, spoke to the children about the dangers of canals. The children were asked if they could identify the dangers and what to do in an emergency. Children acted as the famous engineer James Brindley and discussed how to design a canal using sand.
As part of STEM week, Mrs Colclough has shown the children headsets with different scenarios. The children had a fun lesson.
Welcome to our Chinese Launch Day. The children have been learning about Chinese culture and celebrating Chinese New Year. We have wrote a story about Chinese New Year , used co-ordinates to find lanterns, dogs, dragons, and have made dragon decorations. Also, the children have tasted some Chinese food at lunchtime, as we have had a Chinese themed lunch.
Have a look at the photos below. We have had such fun in Year 5 today.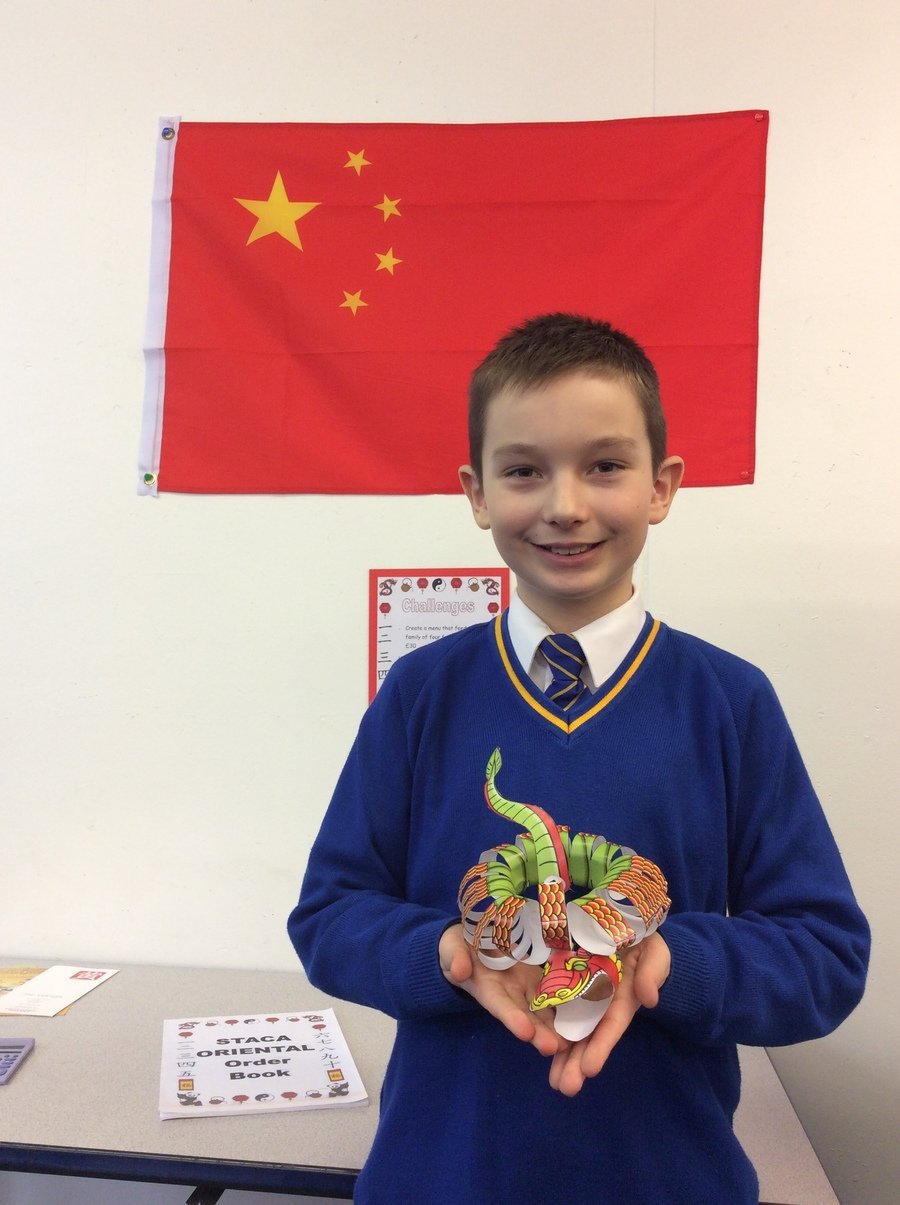 Our visit to Emma Bridgewater
Year 5 went to visit Emma Bridgewater and made some fantastic plates. The children had a tour of the factory and met some of the workers that had been working in the pottery business for more than 20 years! The children asked lots of questions about the designs and how the plates are made. This helped with their decision when making their own design and choosing colours. Have a look below at our plates.
Bikeability Level 1
Some of our children participated in Bikeability Level 1. As you can see from the photos they had a great time and were taught how to safely ride their bikes. Such an achievement. Well done!