Religious Education and Catholic Life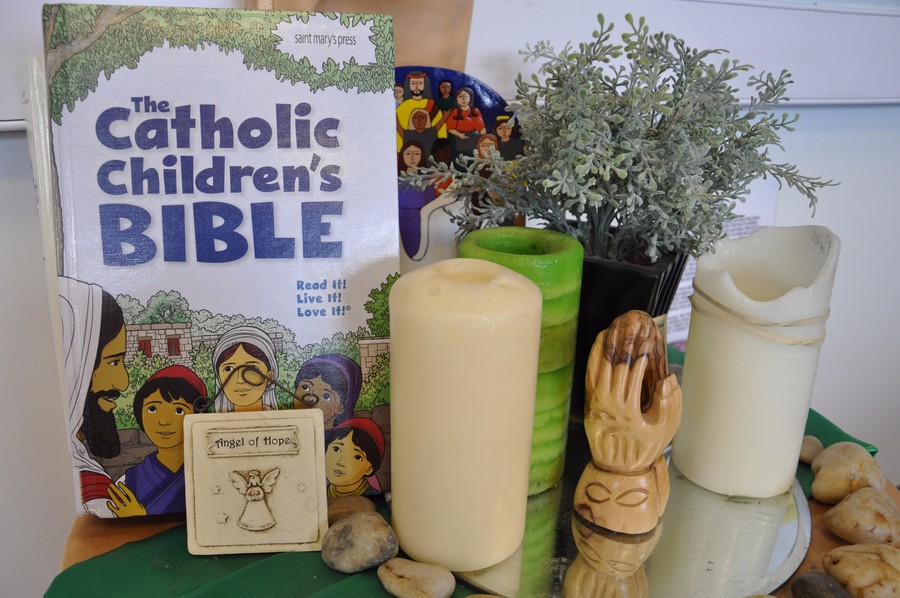 During the first half of the Autumn term, Year 6 have been focusing on learning about Scripture. We have looked at the Scripture for:
Story of the Fall;

Cain and Abel;

Story of the Manna and the Water;

Moses and the Ten Commandments.
We have also completed some work on the Mysteries of Light, where the children produced a piece of artwork reflecting upon one of the mysteries, along with a corresponding prayer and reflection.
Over the latter part of the half term, we will be completing our 'Followers of Christ' unit and a unit of work on 'Advent'.
We hope you enjoy looking at the pictures of some of our work on Religious Education in the slideshow below.
As part of the spring term, we are learning about Baptism and Confirmation, as well as linking our learning on these sacraments to the scriptures.