Sacraments
At St Augustine's our children work with teachers and members of our parish to prepare for their sacraments.
Y3 will celebrate the Sacrament of Reconciliation and First Holy Communion and Y6 will celebrate the Sacrament of confirmation. We invite families each half term to celebrate mass together as a community
This is a very special time for the children and their preparation is important, letters are sent home regarding the dates. Please do your best to attend every sacramental preparation date to support the children.
Sunday mass takes place at 11 a.m at St. Augustine's Catholic Church
Please find important documents at the bottom of this page.
2019 - 2020 Sacramental Dates
First Holy Communion will be celebrated on Sunday 14th June 2020
Confirmation will be celebrated on Monday 22nd June 2020
First Holy Communion 2017-18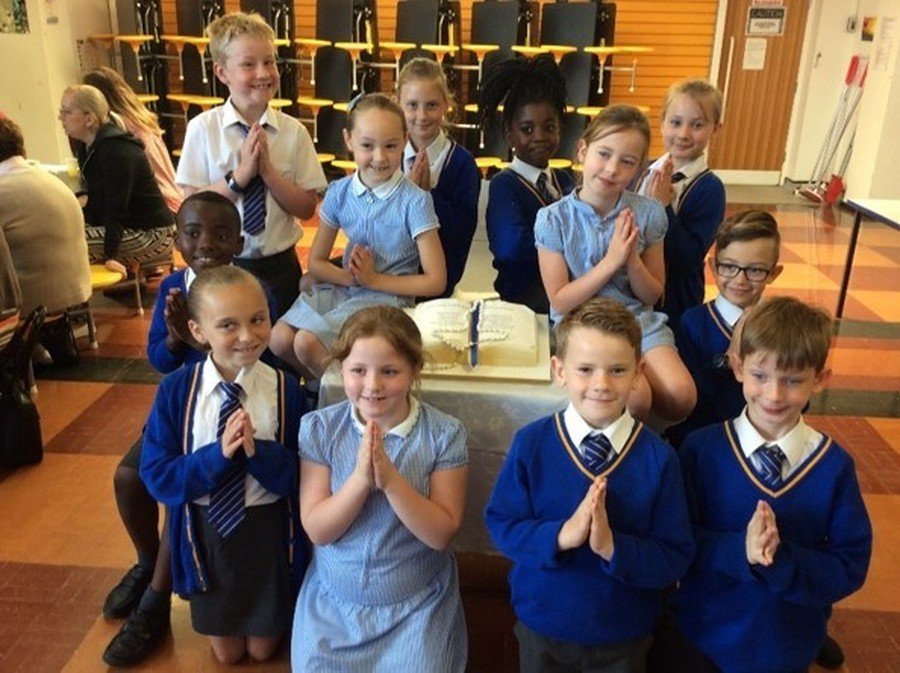 Confirmation
Our Y6 pupils are preparing for Confirmation.